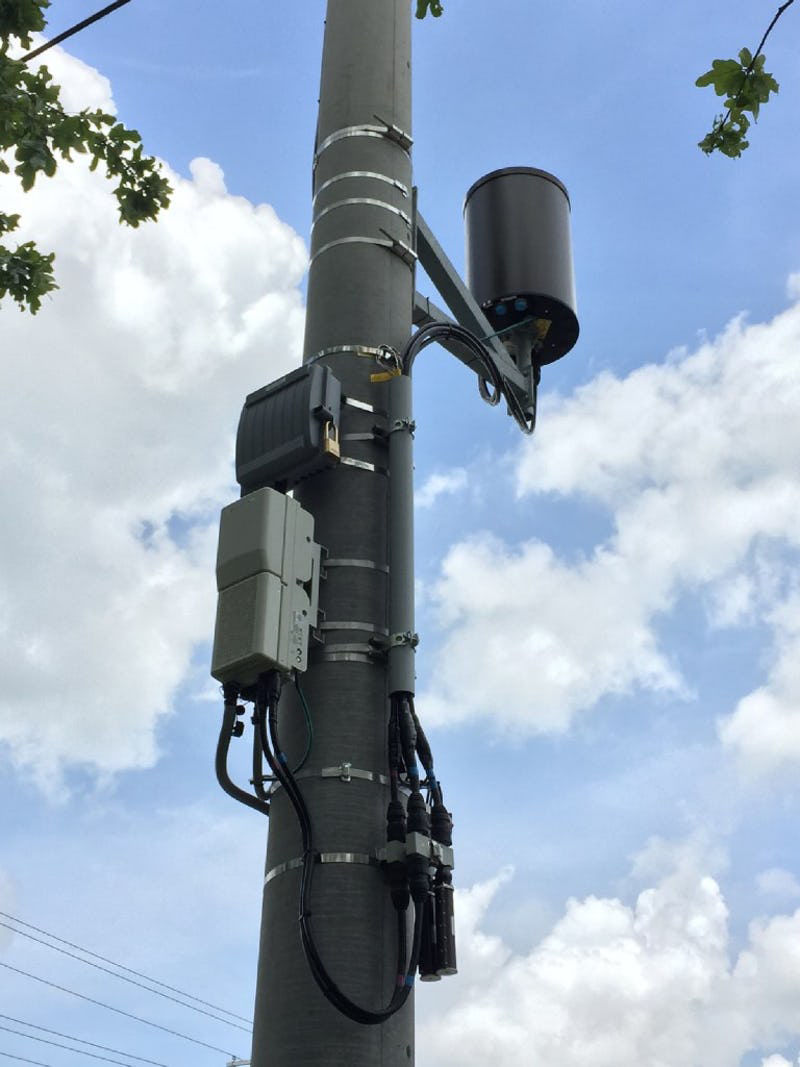 Typical "small cell" Installation on Utility Pole
Improved cell phone and wireless data connectivity could be available in the Ruston area within the next year or so, if the Ruston City Council next month approves an ordinance introduced at last night's meeting.
The new ordinance would allow the city to lease space on utility poles for "small cells," enabling 5g (fifth generation) cell and mobile data coverage. These cells will augment the network of existing cell phone towers, and fill in areas that now may have marginal coverage. They would form a dense network to relay signals to one another, much like the existing cell tower system does, but with more complete coverage.
Additionally, a 5g network will allow greatly increased mobile data speeds, up to 1 gigabit/second, it is claimed.
The ordinance sets uniform standards for placement of the units, so as to prevent obstruction to existing facilities, and assure preservation of the areas where the units are installed.
A representative of AT&T was at the meeting, telling Lincoln Parish News Online that should the ordinance be approved, work could begin on the system within a matter of months.
See here the proposed ordinance.